To the best of my memory, I met Toni Smith on Granville Island at a meeting for street performers in the Spring of 2010. She radiates a delightful exuberance for life and a fantastically flirtatious whimsy that are quite intoxicating both on and off stage. Toni just has a way of moving through the world that elicits smiles and just the right amount of mischief. The fact that we became friends is no mystery, but there's something elusive about her essence, something that seems to be untouchable. The best way I heard this described was by my friend Tomko Lamb who dated Toni for a while… 
"The best way to catch a hummingbird is not to chase it, but to be the tree it wants to land on."
Not that I was ever trying to catch Toni… I just wanted to understand how this charming hummingbird managed to negotiate life so successfully. In the end I realized I didn't need to understand it to enjoy and appreciate it.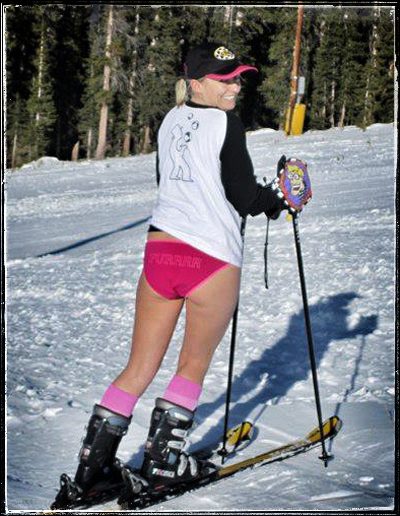 But how could I ever hope to capture this joie-de-vivre in liquid format? Well, to begin with, I knew it would have to involve coconut. Early in our friendship I noted that Toni was a big fan of drinking coconut water and there were a few occasions when we experimented with coconut water as a cocktail ingredient. Our amaretto and coconut water experiments being, I recall, our most successful.
So yes, her beer would have to include coconut and it would have to reflect her sunshine-y personality. When I stumbled across a coconut blonde at a tap room in Dallas, Texas something clicked and I knew that I'd need to make my own interpretation of that beer as it would be a perfect fit as my tribute to Toni.
Google-Sensei helped me research blonde ales and recipes for the style which helped me formulate the grain bill, but how to infuse the coconut? Internet sources suggested that there were three options for when to add coconut to a beer: during the mash, post fermentation and just prior to bottling… Not knowing which was going to work the best, I threw caution to the wind, did all three and right out of the gate, I knew I had something special.
I experimented with yeast and hops over a number of batches. Hop-wise, I eventually ended up selecting Pacific Gem for bittering and Rakau hops for aroma, two hops from Toni's native New Zealand, which felt like a nice connection. I ended up going with White Lab's 001 – California Ale yeast for a clean well attenuated finish. Yes it's a great yeast, but the image of California as being a free-spirited, sun-bathed state-of-mind sort of destination also seemed to be appropriate for this woman who conjures up so many of the same feelings.
Grab a bottle or two, head to the beach or go for a hike and fill your senses with sunshine and possibility!